Thank you all for your nice comments and emails about the
staircase landing wall
. I received an email from one of the reader who rents an apartment and wanted to know how could she decorate with the decals.
The decals are easy and inexpensive way to decorate a space.
But I suggest not going overboard with the them like having them on all the walls or in every room.
Use a decal on only one wall in a room preferably in single color.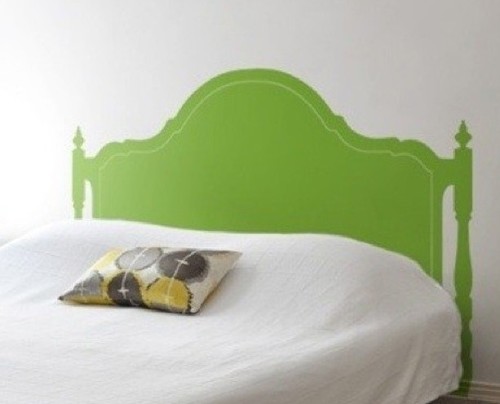 Headboard
This headboard decal is perfect for those who move often or for dorm rooms. A temporary solution for those who are still deciding on which bed or headboard to go with. These are available in various colors and designs.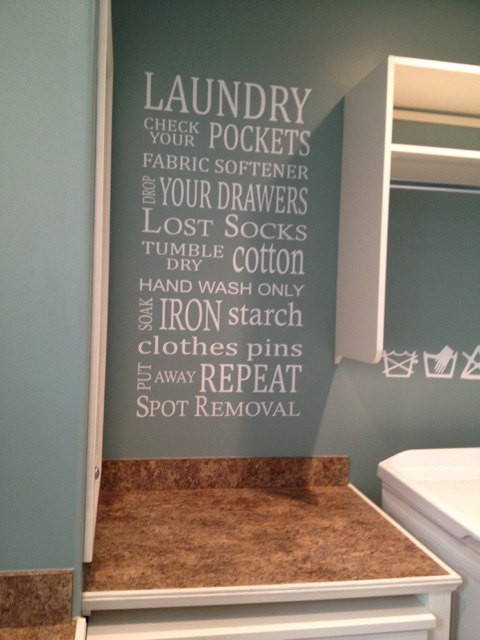 Etsy
Perfect for a laundry room. Peel and stick.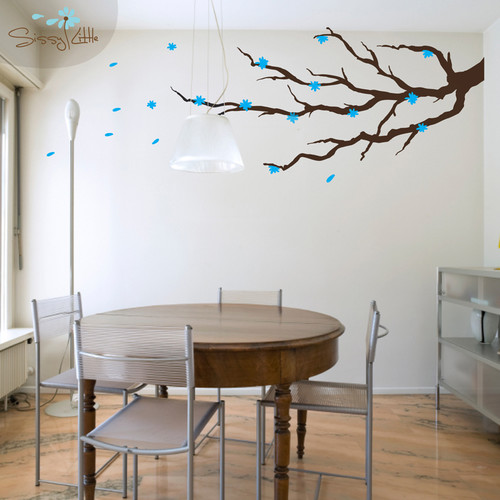 Sissylittle
Those blue flowers bring in some color to this bland room.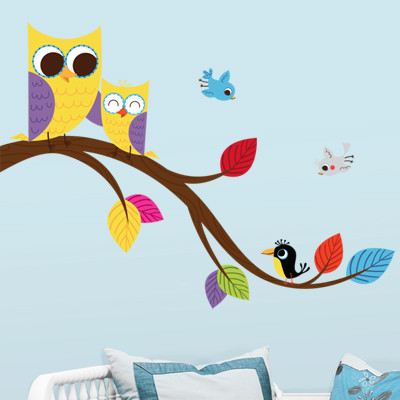 Owls
I love this colorful one. Perfect for a nursery or kid's room.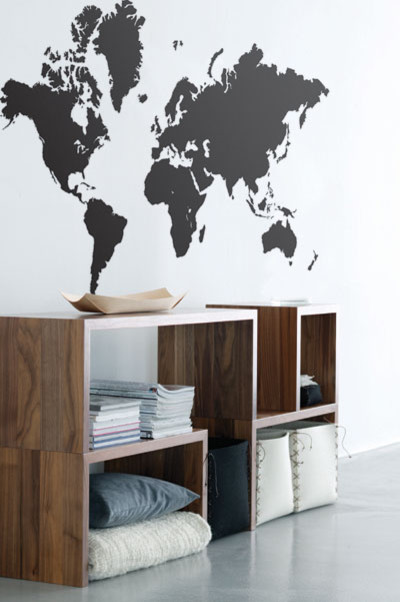 World Map
Black and white world map for a home office or a teenagers' room.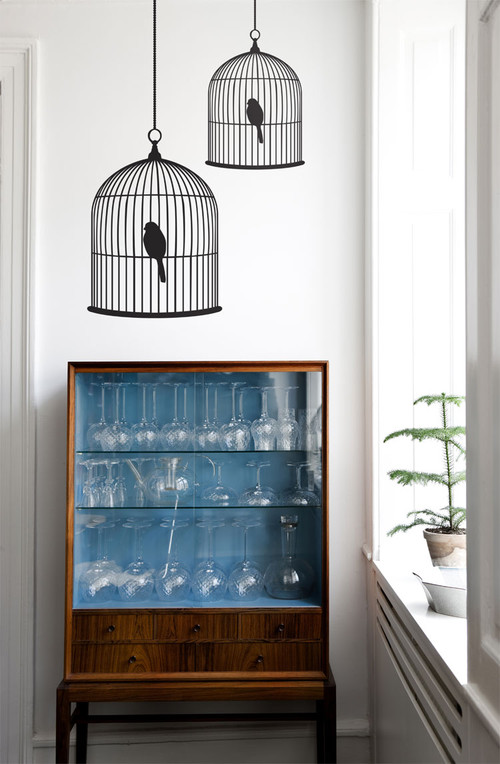 Bird Cage
The sources to purchase these decals are Target, Walmart, Amazon, eBay or Etsy stores.
Have you used the decals in your home?